Description
Truma Vario Heater
Introducing the next generation of gas heating: the Truma VarioHeat® eco. A lightweight and compact gas heater that doesn't compromise on performance.
The Truma VarioHeat® eco distributes heat quickly and evenly throughout a range of recreational vehicles.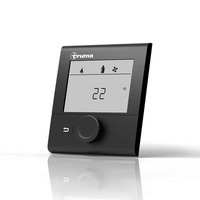 Thanks to the various functions, you can always set the heater to your precise requirements.
The Truma Vario-Heat eco is an extremely compact and lightweight gas heater of the latest generation. It is very powerful and heats your vehicle to the required temperature very quickly. Thanks to the various functions, you can always set the heater to your precise requirements.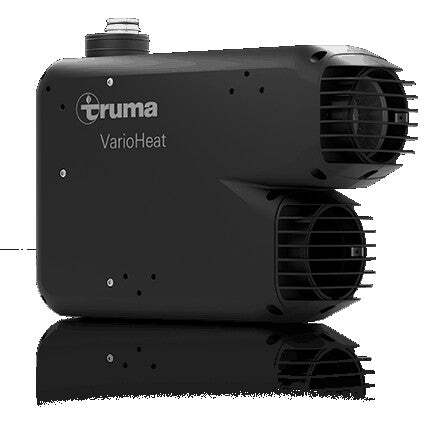 Features
Powerful caravan heater with two output levels, 1.3kW or 2.8kW

Control panel with an LCD display

Boost mode for quick heating of vehicle

Night mode which has quiet operation that won't disturb your sleep

Automatic regulation of the heating output depending on the set temperature

Lightweight, requires little space

Even heat distribution in the vehicle via air outlets

Exact setting of the required room temperature

High air throughput for very quick heating

Maintenance-free operation

Very low 12V consumption

Economical gas consumption (approx. 85% efficiency)

Most efficient gas heater available

Single outlet kit included

AGA approved
Specifications
Model: 100-02130, VARIOHEAT-KIT-BLK

Brand: Truma

Energy Source: LPG (Propane)

Heating Power: min. 1.3kW and max. 2.8kW

Operating Pressure: 2.75kPa

Test Point Pressure: 2.00kPa

Thermal Efficiency: min. 86.4% and max. 84.3%

Heat Input (Gas Consumption): min. 4.53MJ/h (90g/h) and max. 9.75MJ/h (193g/h)

Air Flow Rate: 85-175m3/h

Power Consumption (12V DC): 0.85-3.65A when operating and 0.004A when on stand-by

Weight: 5.5kg (heater without periphery devices)

Weight: 7.1kg (heater with periphery devices)

Dimensions (L x W x H): 400 x 284 x 123mm
Payment & Security
Your payment information is processed securely. We do not store credit card details nor have access to your credit card information.